Dear Brothers and Sisters in Christ,
As we find ourselves now in Great Lent, it's most appropriate to reflect on just what that is, and what it is not. For many, fasting so often conjures up thoughts of self denial relative to food or entertainment. But far from being concerned only with external or superficial changes in our diet or lifestyles, the Church in Her Wisdom offers us this season for personal renewal and spiritual growth. Fasting is to be accompanied by prayer, reading of Scripture and the giving of alms or the doing of good works. When these three efforts are combined and entered into with sincerity and humility, great things can happen. As we detach a bit from worldliness, our minds and souls find space and peace.  A void is created and a longing established.  When these are directed toward God through faith, we indeed draw near to Him and to one another in love.
So as we travel together on this Lenten journey, let us also fast from vanity, pride, anger, envy and malice.  Knowing the difficulty of this struggle, let us also be quick to forgive when we observe those around us who fail in it.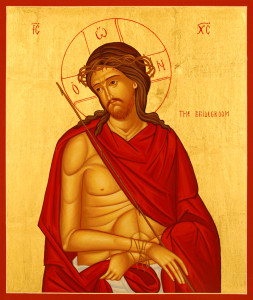 Lenten Prayer of St. Ephrem
O Lord and Master of my life, take from me the spirit of sloth, despair, lust of power, and idle talk. But give rather the spirit of chastity, humility, patience, and love to Thy servant.
Yea, O Lord and King, grant me to see my own transgressions, and not to judge my brother,
for blessed art Thou, unto ages of ages. Amen.